Progressive changes continue in our state thanks to the Democratic majority in the state legislature as both the general and education budgets passed this week. These budgets provide significant funding boosts for K-12 spending, including more per-pupil funding and universal free breakfast and lunch. And the general budget provides more funding for roads, infrastructure, health care workers, the environment and more. Plus, Democrats repealed the awful "No Stricter Than Federal" law Republicans passed during the 2018 lame duck.
Then, I speak with Derrell Slaughter, who is Michigan's clean energy advocate with the Natural Resources Defense Council, on a package of historic and bold clean energy and climate change bills Democrats introduced in the state legislature, which have a goal of making the state carbon-free by 2035.. Mr. Slaughter spoke in favor of these bills during a committee session. And he also talks about the importance of getting involved in local politics.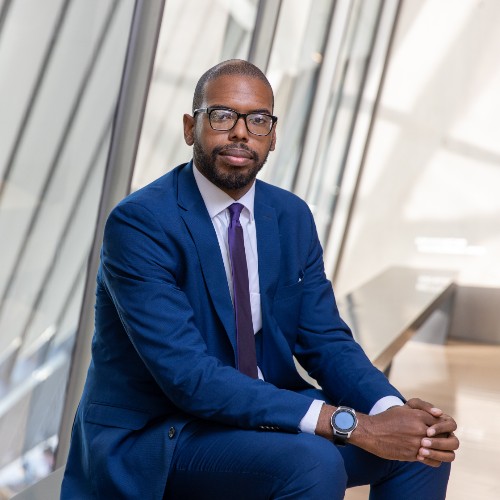 My "Last Call" talks about how the President Biden's Infrastructure Investment and Jobs Act is providing high speed Internet access to 200,000 residents in Michigan, helping low income families.
There's so much going on inside our state government, and long overdue changes are happening to make Michigan a better and more welcoming place to live. And it's all thanks to strong progressive, and popular, policies!
Please, have a safe and great Fourth of July holiday weekend!
Enjoy!
SHOW NOTES:
"Michigan Legislature Sends $81.7 B State Budget To Whitmer's Desk." By Paul Egan of The Detroit Free Press
"Michigan passes $21.5B school budget with boost for at-risk students." By Isabel Lohman and Hannah Dellinger of Bridge Magazine
"Bill allows Michigan state agencies to adopt rules more stringent than federal regulations." By Clara Hendrickson of The Detroit Free Press
"Legislature passes $82B budget, including record $21B for schools." By Lily Guiney & Anna Liz Nichols of Michigan Advance
"Wildfires and extreme weather prompt Michigan lawmakers to debut new clean energy legislation." By Lily Guiney of Michigan Advance
Michigan Republican John James tweet criticizing President Biden on environment.
Donations To John James For Congress Campaign–Open Secrets
"Lawmakers want Michigan 100% off fossil fuels sooner than all but 1 other state." By Sheri McWhirter of MLive.com
"Michigan Democrats begin hearings on carbon-free energy legislation." By Sheri McWhirter of MLive.com
"What's in the Senate Dem bills aimed at facilitating Michigan's clean energy transition?" By Kyle Davidson of Michigan Advance
"Detroit Air Quality Alert Extended Through Thursday As More Wildfire Smoke Expected." By Frank Witsil of The Detroit Free Press
"Republicans deny climate science in Michigan clean energy hearing." By Sheri McWhirter of MLive.com
"Lawmakers revive bipartisan community solar efforts as Dems work toward clean energy goals." By Kyle Davidson of Michigan Advance
Michigan Democratic State Representative Laurie Pohutsky exchange with Republican State Representative David Prestin during energy and climate bills hearing. (Hat Tip to "Leaving Las Lansing."
"Michigan to receive $1.5B in federal funding to expand high-speed internet access." By Anna Gustafson of Michigan Advance
Contact Info for NRDC