It's the 49th episode of Michigan's premier progressive podcast!
I celebrate Ohio's decision to hand the state Republican party a humiliating defeat at the polls this week, when voters rejected the GOP's efforts to raise the threshold to pass a state referendum from 50-to-60%. Ohio Republicans were hoping to hurt the chances of enshrining abortion rights into Ohio's constitution in November. But they failed miserably, and like Michigan Republicans, they will suffer again when voters back a woman's right to choose. Yet, the legacy media didn't seem to cover another huge victory for choice and democracy because it only wants to cover Trump, Trump, Trump, and more Trump.
I also highlight the big news Democratic State Senator Mallory McMorrow's endorsement of Democratic Congresswoman Elissa Slotkin in her bid to win Democratic Senator Debbie Stabenow's seat, which opens-up in 2024.
Then, Sean McBrearty, who is the campaign director of the anti-Line 5 oil and natural gas pipeline group called Oil & Water Don't Mix, joins the podcast to discuss the latest in the efforts to close down that old and dangerous pipeline located at the bottom of the Straits of Mackinac. Despite efforts by Democratic Governor Gretchen Whitmer and Democratic Attorney General Dana Nessel to shutdown Line 5, it's still transporting oil and gas as Enbridge is fighting in the courts. That's why Sean argues that President Biden use his power and intervene to close the pipeline.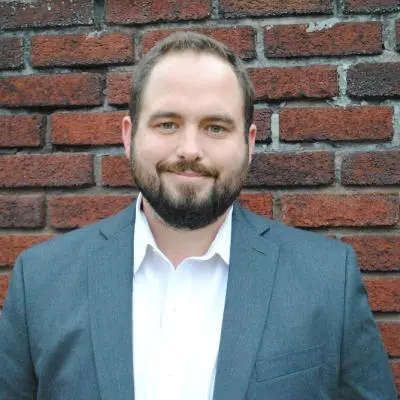 Sean is also the legislative director for Clean Water Action Michigan, which works to protect the health of Michigan's waters.
My "Last Call" puts an exclamation mark on the importance of closing down Line 5, and how it'll be up to progressives to get the job done to protect the future of our environment. And I celebrate how Gen Z voters are playing a key role in helping fight for environmental rights and justice. If we want to keep and attract younger people in Michigan, a clean water infrastructure is a good start!
And I bid farewell to a favorite Canadian musician of mine, and a longtime Detroit Tigers fan favorite.
Visit leftoflansing.com
Email: leftoflansing@gmail.com
SHOW NOTES
"As the anniversary of Enbridge's refusal to shut down Line 5 approaches, groups press Biden admin." By Jon King of Michigan Advance
"Gov. Rick Snyder, Enbridge reach deal for oil pipeline tunnel under Straits." By Keith Matheny of The Detroit Free Press
"What's the Deal with the Enbridge Line 5 Pipeline in Michigan?" By Kyle Kaminski of The Gander
"Closing Line 5 Won't Lead To Higher Gas Prices." By Pat Johnston of Left of Lansing
"Column: Gas price hikes are another Enbridge scare tactic." By Gary Street in Michigan Advance
"Report: Shutting down Line 5 would increase gas prices half a penny." By Lily Bohlke of The Detroit Metro Times
"Study: Partial Line 5 shutdown has not impacted gas prices, despite Enbridge warnings." By Laina G. Stebbins of Michigan Advance
"Federal judge orders Enbridge to shut down Line 5 in three years, pay tribe $5 million." By Erik Gunn of Michigan Advance
"Judge gives Enbridge 3 years to close oil pipeline on tribal land in Wisconsin." By The Associated Press
"Shut down Enbridge Line 5? Here are 6 things to know." By Paul Egan of The Detroit Free Press
"Mystery shrouds Great Lakes anchor strikes amid Line 5 worries." By Beth LeBlanc of The Detroit News
"Line 5 Spill Release Scenarios from University of Michigan." From Oil & Water Don't Mix
Line 5 Pipeline facts by the Sierra Club of Michigan Chapter
"Great Lakes important part of Michigan and regional economy, support 1.3 million jobs." From the Michigan Department of Environment, Great Lakes, and Energy
"About The Great Lakes." From The Great Lakes Commission
"European scientists make it official. July was the hottest month on record by far." By Seth Borenstein of The Associated Press
"Voters in Ohio reject GOP-backed proposal that would have made it tougher to protect abortion rights." By Julie Carr Smyth and Samantha Hendrickson of the Associated Press
"Gen Z, Aware of its Power, Wants to Have Impact on a Wide Range of Issues." By Ruby Belle Booth of The Center for Information & Research on Civic Learning and Engagement at Tufts University
"New Michigan budget includes funding for energy, water and other environmental priorities." By Kyle Davidson of Michigan Advance
Video of South Carolina Senator Tim Scott downplaying climate change threat. Tweet by Aaron Rupar of SnapStream
Michigan Democratic State Senator Mallory McMorrow's tweet endorsing Democratic Congresswoman Elissa Slotkin for the U.S. Senate
"Bill to raise federal minimum wage to $17 an hour reintroduced in Congress." By Stetson Miller of WLUC TV6 in Negaunee, MI
"Detroit Tigers radio announcer Jim Price, role player for 1968 World Series team, dies." By Evan Petzold of The Detroit Free Press
"Drone at Mackinac bridge" by Nick damico is licensed under CC BY 2.0.
"Up On Cripple Creek." By The Band