Here's episode 44 of Michigan's premier progressive podcast!
Strong progressive policies continue to not only get introduced, but continue to pass in the state legislature as we witnessed with the expansion of the Hate Crimes Law. The Democratic majority passed a historic budget last week, and I highlight how they not only spent time and energy reinvesting in our teachers and students, but they're also reinvesting in the environmental well-being of our schools. I also explain how progressives have swung the pendulum in the other direction after 40 years of Republican rule. And progressives are fighting back more on the local level, too, particularly in Ottawa County!
The focus then switches back to the clean and affordable energy and climate package of bills state Democrats recently introduced. Charlotte Jameson–Chief Policy Officer of the Michigan Environmental Council–joins me to talk about why the MEC is supportive of these measures. Plus, she goes into further detail on how making schools more energy efficient, and the controversial aggregate mining bill that seems to have divided some legislative Democrats. Click here to learn more about the Michigan Environmental Council.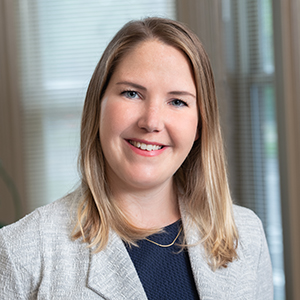 This week's "Last Call" deals with my confusion as to why Governor Whitmer's "Growing Michigan Council" only has one member under 40 so far, but also why she is asking people like Bill Parfet to join the council.
Enjoy!
SHOW NOTES:
The Michigan Environmental Council
Stop Ottawa Impact if you'd like to join the recall effort of right wing Ottawa County Commissioner Lucy Ebel.
"David Hecker: Michigan students deserve to learn in a healthy environment." By David Hecker, former head of the Michigan Federation of Teachers in Michigan Advance
"Dems target energy costs and reliability with battery storage and solar energy rebates." By Kyle Davidson of Michigan Advance
"NEW POLL: Michigan Voters Want Legislature to Take Action on Clean Energy and Climate, Hold Utility Companies Accountable Following Blackouts." By Emily Halvorson of Evergreen Action
"Rick Haglund: Michigan Dems offer a refreshing change to a people-based economic growth strategy." By Rick Haglund of Michigan Advance
"Here's what's in the $24B Michigan budget for schools." By Anna Liz Nichols of Michigan Advance
"Michigan Democrats begin hearings on carbon-free energy legislation." By Sheri McWhirter of MLive.com
"Legislators Introduce Bills to Reach 100% Clean Energy, Create Jobs." By Michigan House Democrats
Rick Haglund tweet about rail service–or lack thereof–in Michigan.
"Bill allows Michigan state agencies to adopt rules more stringent than federal regulations." By Clara Hendrickson of The Detroit Free Press
"'Insulting': Environmental agenda stalls in state House as industry-funded Dems move mining bills." By Tom Perkins of Planet Detroit
"Michigan reps to DTE Energy CEO: Why do you deserve $10M in pay?" By Janelle D. James of Bridge Magazine
"Panel to keep young people in Michigan includes one person under 40 so far." By Ron French of Bridge Magazine
"Michigan House passes bill that could make using wrong pronouns a felony, fineable up to $10,000." By Timothy H.J. Nerozzi of Fox News (This was just one of the many false stories about Michigan's upgraded Hate Crimes Laws.)
"Livengood: Michigan lawmakers aren't trying to criminalize pronoun use." By Chad Livengood of The Detroit News
"Recall paperwork filed against Ottawa Impact District 2's Lucy Ebel." By Sarah Leach of The Holland Sentinel
Distill Social tweet of Lucy Ebel's cult gathering.