Here's Episode 55 of Michigan's Premier Progressive Podcast!
Paid Family and Medical Leave is one of the important policies Michigan Democratic Governor Gretchen Whitmer mentioned in her "What's Next" speech last month. If Michigan's Democratic majority in the legislature can pass State Sen. Erika Geiss's paid family and medical leave bills, Michigan would join 11 other states which have already passed similar laws. Passing these bills would guarantee 15 weeks paid leave for ALL workers, and help guarantee that workers won't have to choose caring for a loved one or having to work. And since the United States remains the only developed nation not to guarantee some form of paid family and medical leave, or paid sick leave, it's up to the states to get something done.
Making paid family and medical leave a reality is a priority for the nonprofit organization Mothering Justice from Detroit. National Executive Director, and Founder, Danielle Atkinson, joins me to talk about why this legislation is of the utmost importance for Michigan's marginalized citizens, and for all families. We also discuss the frustration with the recent jump in child poverty after Republicans, and a few Democrats in D.C., refused to expand the highly successful Child Tax Credit.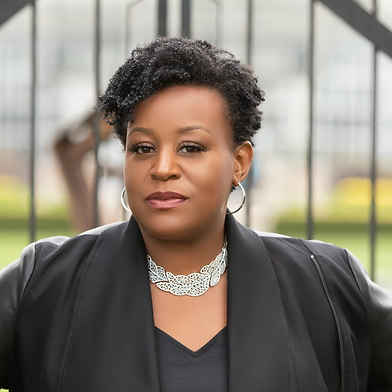 And in my Last Call, I highlight how MAGA Republicans are pawns for the corporate class as they refuse to support the UAW strike against the Big Three Detroit Automakers.
Please, don't forget to subscribe and give the podcast a good rating, too!
Take the Battle to Them!
–Pat
leftoflansing@gmail.com
SHOW NOTES:
"Column: It's time for paid family leave to be a priority in Michigan." By Danielle Atkinson in Michigan Advance
"Senate bills seek to provide Michiganders with paid family and medical leave." By Lily Guiney of Michigan Advance
"Black Michigan mothers continue call for paid family leave legislation." By Ken Coleman of Michigan Advance
"Gov. Whitmer says 'it's time' for guaranteed paid family, medical leave in Michigan." By Craig Mauger of The Detroit News
"Minnesota governor signs paid family and medical leave act to give workers up to 20 weeks off." By Steve Karnowski of The Associated Press
"Michigan Supreme Court will rule on tactic that weakened minimum wage, sick leave initiatives." By Matthew Miller of MLive.com
Michigan Governor Gretchen Whitmer's "What's Next" speech from MLive on August 30, 2023
"The American Dream Demands Paid Sick Leave & Low-Cost Child Care." By Thom Harmann in The Hartmann Report
"Michigan House Republicans Urge Members to Call Paid Family Leave Plan 'Summer Break for Adults' (Exclusive)." By Dan Merica of The Messenger Politics
Distill Social tweet on reactions to Michigan GOP calling paid family leave as "summer break for adults.
"In One Year, Child Poverty in the United States More Than Doubled." By Inae Oh of Mother Jones
"How the end of expanded child tax credits led to a spike in child poverty." By Theara Coleman of The Week
"Federal aid led to poverty rates dropping in Michigan during pandemic, MLPP reports." By Anna Liz Nichols of Michigan Advance
Washington Post economic columnist Heather Long tweet on ending child tax credit
"Strike! United Auto Workers declares historic strike against Detroit Three automakers." By Anna Liz Nichols of Michigan Advance
"UAW president, Biden push back against reported Trump visit with striking Michigan workers." By Ken Coleman of Michigan Advance
"White House Rips Trump's Tax Cut Push: 'Welfare For Big Corporations.'" By Kevin Robillard of Huffington Post
"Unions help reduce disparities and strengthen our democracy." By Economic Policy Institute
"These are America's 10 worst states to live and work in for 2023, and there's a big surprise at the very bottom." By Scott Cohn of CNBC.com
Former U.N. Ambassador, former South Carolina Governor, and current GOP Presidential candidate Nikki Haley's "union buster" interview from Fox Business News
"Study: Workers lose pay due to right to work laws in S.C., and other states." By David Wren of The Post & Courier
Republican South Carolina Senator, and GOP Presidential candidate Tim Scott "You strike, you're fired," comments via The Recount
Photo: "Michigan State Capitol" by the.laus is licensed under CC BY 2.0.