It's the 53rd installment of Michigan's premier progressive podcast!
I start out mocking the right wing Michigan Republican Party for claiming to care about working Michiganders on this past Labor Day. Then, I talk about the latest from the nutty right wing Ottawa Impact faction, which is working to defund the Ottawa County health department all because the health department took steps to protect its citizens during the pandemic. I conclude my monologue by highlighting that while the right wing is busy trying to hurt Michigan and her citizens, progressive policies are doing the exact opposite.
Governor Gretchen Whitmer made her key "What's Next" speech last week, calling on the state legislature to pass bills for cleaner energy, codifying major parts of the Affordable Care Act, paid family and medical leave, and for passage of the Reproductive Health Act. The RHA would reverse many of the Republican draconian laws which made it difficult for women trying to find abortion access. Ashlea Phenicie, VP of Communications and Interim VP of Public Policy for Planned Parenthood Advocates of Michigan and Planned Parenthood of Michigan joins me to talk about the RHA, and other reproductive issues in the second segment.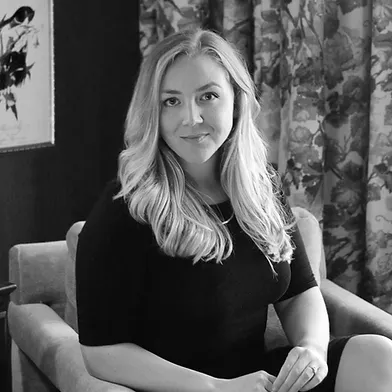 The Last Call deals with former Michigan Republican Congressman Mike Rogers, who announced his candidacy for the state's open U.S. Senate seat in '24.
Thanks for listening, and please, give the Left of Lansing a good review, and subscribe!
And take the battle to them!
leftoflansing@gmail.com
Show Notes:
"Whitmer centers health, energy, economy and democracy in 'What's Next' address." By Kyle Davidson of Michigan Advance
"Whitmer to call for passage of the 'Reproductive Health Act' in Wednesday speech." By Anna Gustafson of Michigan Advance
"'This can't be the new normal': What abortion care in Michigan looks like since Roe fell." By Liz Anna Nichols of Michigan Advance
"Gretchen Whitmer Is Taking Her Defense Of Abortion, LGBTQ+ Rights Directly To Red States." By Jonathan Cohn of Huffington Post
"Targeted Regulation of Abortion Providers." By Guttmacher Institute
"Michigan's 24-Hour Wait Law." From Planned Parenthood of Michigan
"What the GOP debate revealed about Republican health care hypocrisy." By Dylan Scott of Vox
"Abortion law tracker: See where the procedure is currently legal, banned or restricted in the U.S." By Danica Jeffries, JoElla Carman, and Nigel Chiwaya of NBC News
Off The Record episode featuring Mike Rogers from March 3, 2023 by PBS.
"Opinion | Planned Parenthood urges repeal of Michigan abortion restrictions." By Dr. Sarah Wallett of Planned Parenthood of Michigan in Bridge Magazine
"Ruling deals blow to access to abortion pill mifepristone — but nothing changes yet." By Selena Simmons-Duffin of NPR
"Column: It's time for paid family leave to be a priority in Michigan." By Danielle Atkinson of Mothering Justice in Michigan Advance
"Michigan House Republicans Urge Members to Call Paid Family Leave Plan 'Summer Break for Adults' (Exclusive)." By Dan Merica of Messenger Politics
"Former Rep. Mike Rogers woos Trump voters in Michigan U.S. Senate announcement." By Jon King of Michigan Advance
Mike Rogers U.S. Senate campaign announcement
"Hambley fears board could attempt to fire her Tuesday, asks courts to step in." By Sarah Leach of The Holland Sentinel
Democratic State Rep. Laurie Pohutsky post on her introduction of the Reproductive Health Act
Progressive Ottawa activist Joe Spaulding explanation on playing the harmonica during an Ottawa County Board of Commissioners meeting.
Photo: "Roe v Wade OVERTURNED: Protest to defend US Abortion Rights (Melb)" by matt hrkac is licensed under CC BY 2.0.