It's the 56th episode of Michigan's Premier Progressive Podcast!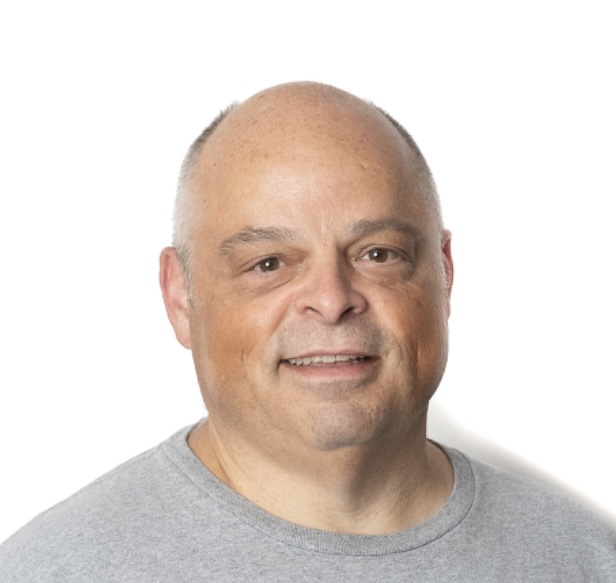 I've been looking forward to this episode because I've wanted to talk with Michigan Advance reporter Jon King for quite awhile. Jon's been busy covering MAGA right wing Millennial presidential candidate Vivek Ramaswamy speech at the Mackinac Republican Leadership Conference, Mike Rogers' steep chances at winning the Republican nomination for Michigan's open U.S. Senate seat next year, and speaking with parents fighting against the so-called "parental rights" movement. Jon's also got experience at working in right wing terrestrial radio for years in Livingston County, until he was pushed-out because the snowflake right wing audience and advertisers didn't like the way John reported on facts.
My opening monologue talks about how legislative Michigan Democrats are pushing ahead on passing their clean and affordable energy bills, which will help lead our state in the future for energy generation and conservation, and also on combating climate change. These bills won't just help create a cleaner environment and more reliable energy for the people, but it'll also help create thousands of jobs, many of them union jobs. And speaking of unions, I highlight President Biden's appearance at the UAW picket lines in Wayne, MI, and how that contrasted with Trump's anti-union rally this week in Macomb County.
Finally, in my Last Call, I discuss how right wing Republicans celebrated the news that Ford was pausing its EV car battery plant in Marshall. I posted a tweet asking why these Republicans want EV battery plants being built elsewhere in other states, leaving our workers out to dry. I received many, many right wing responses, and I share some of them with you.
Please, give a good rating wherever you get this podcast.
Take the battle to them!
leftoflansing.com
leftoflansing@gmail.com
—Pat
Show Notes:
"Ramaswamy rouses Michigan GOP faithful on Mackinac, claims there is 'a war in this country.'" By Jon King of Michigan Advance
"Meet the parents who say their rights are ignored by the 'parental rights' movement." By Jon King of Michigan Advance
"Republican Mike Rogers slams DOJ prosecution of Trump." By Jon King of Michigan Advance
Michigan Radio Stateside Podcast featuring Jon King sharing his ousting at WHMI in Livingston County.
"Liberal newsman in a conservative county? The rise and fall of WHMI's Jon King." By Buddy Moorehouse of The Livingston Post
"Senate Dems move 100% clean date to 2040 in new proposal." Mirs News via The Livingston Post
"Ford to immediately pause work on massive, controversial Marshall project." By Dave Boucher, Phoebe Wall Howard, and Clara Hendrickson of The Detroit Free Press
My tweet responding to Nikki Snyder's tweet celebrating Ford's pausing of EV project in Marshall.
Michigan House Democrats' Instagram post interviewing Representative Jenn Hill of the 109th House District
Democratic State Rep. Jenn Hill's Mi Climate Energy speech at Capitol Building
Democratic State Senator Dayna Polehanki's remarks on GOP's climate change denialism.
"Advocates rally for clean energy as lawmakers continue to tweak legislation." By Kyle Davidson of Michigan Advance
Democratic State Senator Mallory McMorrow's remarks on Trump's anti-union appearance, courtesy MSNBC
"Trump suggests moving some car production from Michigan." By David Shepardson of The Detroit News
"Details of Trump's visit to Michigan to talk to UAW members released." By Kylie Martin of The Detroit Free Press
"UAW president, Biden push back against reported Trump visit with striking Michigan workers." By Ken Coleman of Michigan Advance
"Amid UAW strike, Trump pretends to support workers. He's used to stabbing them in the back. | Opinion." By Steven Greenhouse in The Detroit Free Press