It's episode 62 of Michigan's Premier Progressive Podcast!
MAGA Republicans suffered another beatdown at the polls this past Election Day, and once again, abortion rights proved to be the key reason. Abortion rights scored a major victory in Ohio, and played a major role in Democrats retaining the Virginia state legislature. Yet, MAGA is doubling-down on putting government in-between a woman and her doctor as Right To Life of Michigan filed a lawsuit to nullify a woman's right to choose which Michiganders enshrined into the state's constitution in 2022. What do you know? Republicans don't like democracy when they lose, so they try to erase the will of the people.
I also criticize the 22 U.S. House Democrats who joined with MAGA Republicans to censure Michigan Democratic Congresswoman Rashida Tlaib over statements she made regarding the current war between Israel and Hamas. Tlaib is the only Palestinian-American in Congress, and that's why Republicans censured her thanks to the help of those House Democrats. She's an effective representative in her district, but she's a strong progressive who stands up for the people in her district. Congresswoman Tlaib will always have my support here on Left of Lansing.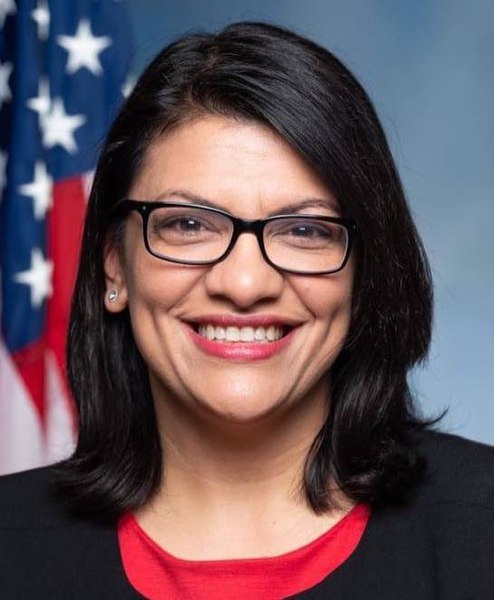 Finally, I applaud the Democratic majority in Lansing for passing a long-overdue bill that ends immunity protections for Big Pharma. The bill has been on the books since the Republican John Engler administration. It's another example where Michigan put people over profits.
Suggestions? Criticisms? Guest or story ideas?
Email: leftoflansing@gmail.com
—Pat
SHOW NOTES:
"Michigan Senate OKs bill nixing immunity protections for drug makers, sellers." By Beth LeBlanc of The Detroit News
"Most Americans want health exceptions in abortion bans. Political infighting keeps blocking them." By Kelsey Moseley-Morris from Michigan Advance
"Democratic-led Michigan House passes pared-down abortion rights package." By Anna Liz Nichols of Michigan Advance
"Michigan's Reproductive Health Act has a questionable future as Democrat objects." By Anna Liz Nichols of Michigan Advance
"Right to Life sues to block Michigan's voter-approved abortion rights law." By Beth LeBlanc & Craig Mauger of The Detroit News
"Democrats win mayoral races in Westland and Warren — and temporarily lose Michigan House majority." By Jon King of Michigan Advance
"U.S. House votes to censure Michigan's Rashida Tlaib over Israel remarks." By Jacob Fischler of Michigan Advance
"Marjorie Taylor Greene continues her racist campaign against Rep. Rashida Tlaib." By Jacob Weisbeger of Boing-Boing
"'From the river to the sea': What to know about the pro-Palestinian slogan that's roiling American politics." By Bryan Metzger of Business Insider
Michigan Democratic Congresswoman Rashida Tlaib speech before being censured in the U.S. House of Representatives
Former President Barack Obama statement regarding Israeli-Hamas War via Pod Save America.
Florida Republican Congressman Brian Mast comparing Palestinian children to Nazis.
"Abortion is now a constitutional right in Ohio. But the work isn't done." By Susan Tebben of Ohio Capital Journal
"Exit poll results from Ohio Issue 1 ballot measure on abortion rights." By Hannah Zakharenko, Emily Zuskin, and Scott Clement of The Washington Post
"Abortion rights backers extend post-Dobbs winning streak in Ohio." By Alice Miranda Ollstein of Politico
Feminist writer Jessica Valenti post on X regarding Ohio's abortion rights victory.
Planned Parenthood of Michigan Advocates' Ashlea Phenicie posts on X regarding Ohio's abortion rights victory.
"Democratic-led Michigan House passes pared-down abortion rights package." By Anna Liz Nichols of Michigan Advance
"Patmos Library millage passes after two failed attempts in 2022." By Mitchell Boatman of The Holland Sentinel
Former Pennsylvania Republican Senator complains about democracy (via Aaron Rupar).
"'Fox & Friends' Has Lightbulb Moment In Telling Truth About Abortion And Republicans." By Ron Dicker of Huffington Post