Gov. Gretchen Whitmer took to Twitter on Thursday to fire back at a Detroit television station that aired a story about the reaction to the blue dress she wore for her Tuesday night State of the State address.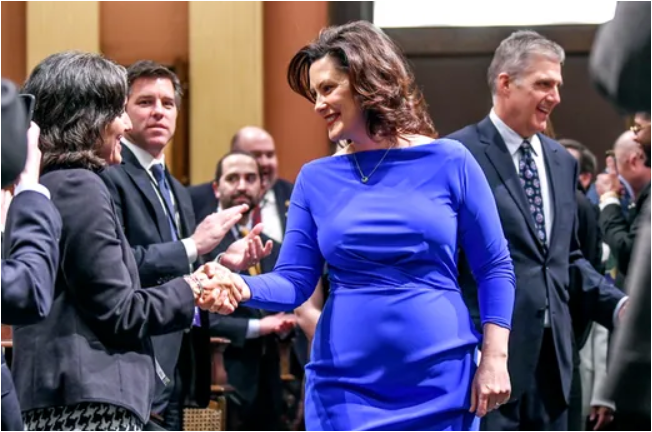 In a series of three tweets, she said:
"Boys have teased me about my curves since 5th grade. My mom said "hold your head high and don't let it bother you." That @FOX2News story was way out of line. I'm tough, I can take it.